Updated: March 10, 2021 by Richard Cole
I always found it inconvenient carrying a bulky musical instrument—and that's why I set out to find the best pocket guitar. A pocket guitar is a handy tool for practicing chords and hand dexterity.
It is so small that you can keep in your pocket—hence the name. A pocket guitar is ideal for you if you're always on the go and can't find time to practice at home. Here, we explore some of the best pocket guitars on the market.
OUR TOP PICK
We especially recommend the Yamaha SLG200S Silent Guitar. This tool ticks all the boxes that define the best pocket guitar. It's lightweight and portable, durable, and affordable. It also comes with a few extras to improve your experience and convenience.
Best Pocket Guitar Reviews
The Yamaha SLG200S Silent Guitar is not only a perfect choice for travelers, but can also work well for home players looking for an affordable, lightweight, easy-to-carry, and fully functional acoustic-electric guitar.
Key Features
Mahogany body and neck
Rosewood fretboard and bridge
22 frets
11mm string spacing
SRT Piezo pickups
SRT Mic Modeling Preamp System (Royer R-122)
In-ear headphones, 2 AA batteries, and soft bag included
The steel strings and mahogany construction produce a rich, thick tone when the guitar is connected to an amplifier or a laptop. However, you can choose the near-silent option and play the instrument as it comes.
It also features a fully collapsible body, with Yamaha's SRT technology for the full-body resonance. That means you get the sound of a classic dreadnought, without having to deal with the bulky size or shape.
However, this guitar is not without some downsides. At times, it makes a slight popping sound when playing a different combination of notes. You also need to tune it more often than other guitars, to get the best from it.
Pros
Detachable frame
Unique design
Slim and portable
Bonus accessories included
80% quieter than acoustic
Cons
Quiet
Some popping sound when trying to play a different set of notes
Overall, the Yamaha SLG200S Silent Guitar is a great option for travelers, studio musicians, and beginners with limited storage space. Its fully collapsible, electric-acoustic body is what makes it stand out from the competitors.
Overall Rating 4.7/5.0
Topping our list of best pocket guitars is the WoGod Portable Pocket Guitar. This guitar has several features that set it apart from the rest.
Key Features
Heavy-duty plastic shell
Quiet; doesn't bother others
Mini size; highly portable
Prohands; extra finger exerciser
Easy carry case included
Its most remarkable attribute is the Prohands finger exerciser, which does the same work as the portable guitar but it's somewhat smaller. You can use it to practice and refine your finger coordination and speed.
The WoGod portable guitar is also compact and lightweight, for great portability. The fretboard has only four frets, which can help you practice scales and chords effectively. The real-feel strings resemble those that come with electric guitars.
They're exceptionally thin, and therefore produce a small, hardly noticeable sound. The guitar is made of heavy-duty plastic, making it durable. It's also quite cheap.
However, many users have complained that it doesn't come with helpful user instructions. So, you may take some time to learn how to use it effectively. Nonetheless, it is an affordable practice tool that delivers great value for money.
Pros
Comes with extra accessories
High-quality materials and construction
Thin noise – no disturbing your neighbors
Lightweight and compact size
Great value for the money
Cons
All in all, the WoGod Portable guitar is one of the best and most affordable practice tools on the market. It's highly portable, durable, and comes with some bonuses like a carrying case and finger exerciser. You'll get great value for your money.
Overall Rating 4.8/5.0
Here's another compact and lightweight guitar practice tool. While the Zebra 6 Fret Portable Pocket Guitar is perfect for beginners, it can also work well for professionals.
Key Features
300 grams
5 x 6 cm when closed and 5 x 44 cm when open
High-strength plastic cell
Mahogany fretboard with six frets
Acoustic guitar with steel strings
Made of heavy-duty material, this Zebra pocket guitar is durable and provides a great user experience. Besides being compact and lightweight, it also comes with a protective bag for great portability.
It allows you to practice and refine your guitar skills in guitar-unfriendly areas. You can use it to practice chords and scales, develop finger speed, and build callouses. Other great features of this guitar are adjustable guitar strings, finely polished frets, and standard string distance.
However, it can only be used as an auxiliary tool as it can't produce the standard guitar sound. That means you can't use it as a professional musical instrument, but only for practicing guitar playing skills.
Pros
Durable construction
User-friendly
Comes with carrying case
Cons
Doesn't produce acoustic sound
The Zebra Pocket Guitar is an excellent choice for beginners looking to develop their guitar playing skills. Professionals can also use it to practice chords and scale and improve their finger speed. It's well-built and can stand the test of time.
Overall Rating 4.6/5.0
Elecguru's Portable Wooden pocket guitar features top-quality materials and ergonomic design. It is made out of solid, durable wood. While it is lightweight, it is incredibly sturdy.
Key Features
Six frets
Quality wood shell
Ergonomic design
Fully warranty by Elecguru
This pocket guitar is about 25cm long when closed and 45cm when opened. That may sound bigger than most pocket guitars, but it still qualifies to be called a mini guitar practice tool. The ergonomic design gives this pocket guitar great playability.
You'll feel comfortable using it as the neck smoothly lays in the palm of your hand. Unlike most pocket guitars, though, this model doesn't come with a carry case and other extra features. Nonetheless, it is pretty affordable and holds great value for the money.
Pros
Compact design
Portable and practical
Great for beginners
High-quality build material
Cons
If you're looking to improve your finger sensitivity without the environmental restrictions, then the ElecGuru Portable Wooden Pocket Guitar would be a great investment. Its ergonomic design, lightweight, and compact size make it easy to carry and practice with anywhere.
Overall Rating 4.5/5.0
Buying Guide How to Choose the Right Pocket Guitar
There are several things to consider when shopping for a pocket guitar to ensure you get the best unit for your guitar practice needs. These include
Price
While pocket guitars usually are about ten times cheaper than standard guitars, you still have to determine your budget. The higher-priced models are typically better quality. So, if your budget allows, consider going for a higher-priced option that best suits your needs.
Brand
You should realize that some of the most popular guitar brands do not manufacture pocket guitars. So, you may not find a pocket guitar in your favorite brand's name and will need to look to lesser-known brands.
Buying an unpopular brand doesn't mean you'll get a substandard product. In fact, brand's that aren't as popular as their leading counterparts frequently offer low prices, which can help you save some money while getting a product that meets your needs.
Even if the product doesn't perform to your expectations, you wouldn't be very disappointed as the product is very cheap.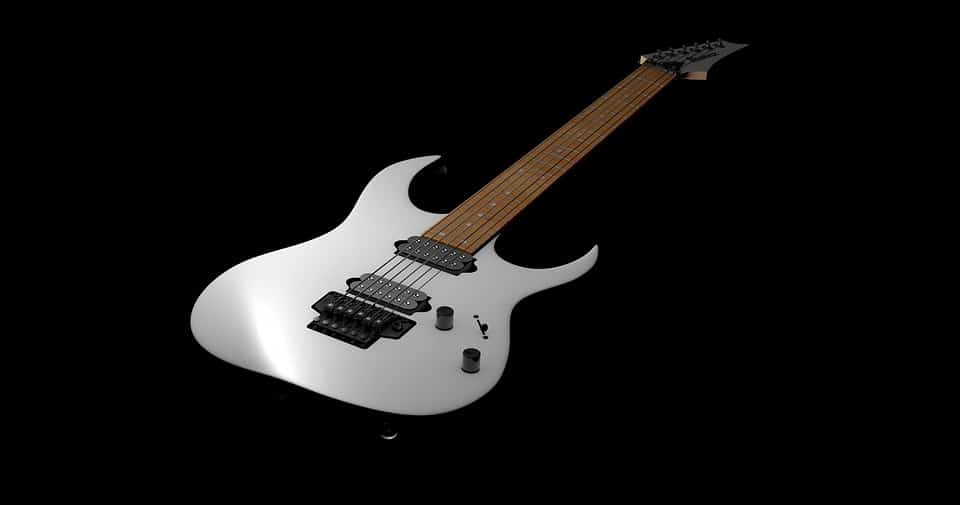 Design
There are two main factors to consider when it comes to the design of a pocket guitar.
Number of frets
Durability
The kind of material a pocket guitar is with built affects its durability. The best materials are high-strength plastic for the shell and rosewood for the fretboard. Any pocket guitar that comprises these materials is sure to stand the test of time.
The number of frets also plays a great role in the quality of pocket guitar. The most common pocket guitars on the market are the four-fret and six-fret types. Four-fretted guitar practice tools are considered the basic option, and they are the most commonly used type.
They are the smallest, and hence the best choice if you want a compact pocket guitar. While the six-fretted practice guitars aren't very rare, they are not as popular as their four-fretted counterparts. These guitars are less compact.
Nonetheless, they are more versatile. You can use them not only for practicing chords but also playing scales.
Final Thoughts
Many of us lead a busy lifestyle, and there's just no time for sitting down to practice playing the guitar. That's where pocket guitars come in handy. They can be a great investment if you're often on the go.
However, there are numerous pocket guitars on the market, and not all of them are created equal. You'll need to take the time to research and find one that works best for you. The four pocket guitars reviewed above are designed to deliver the best practicing experience. Check them out and choose one that suits your needs.